1 November 2013
Appeal Trust grants $100,000 towards the rebuild of the earthquake damaged Pines Beach Hall
[Pines and Kairaki Beaches Association press release]
The Pines and Kairaki Beaches Association is excited to announce the success of its request for funding to assist replacing the hall at Pines Beach.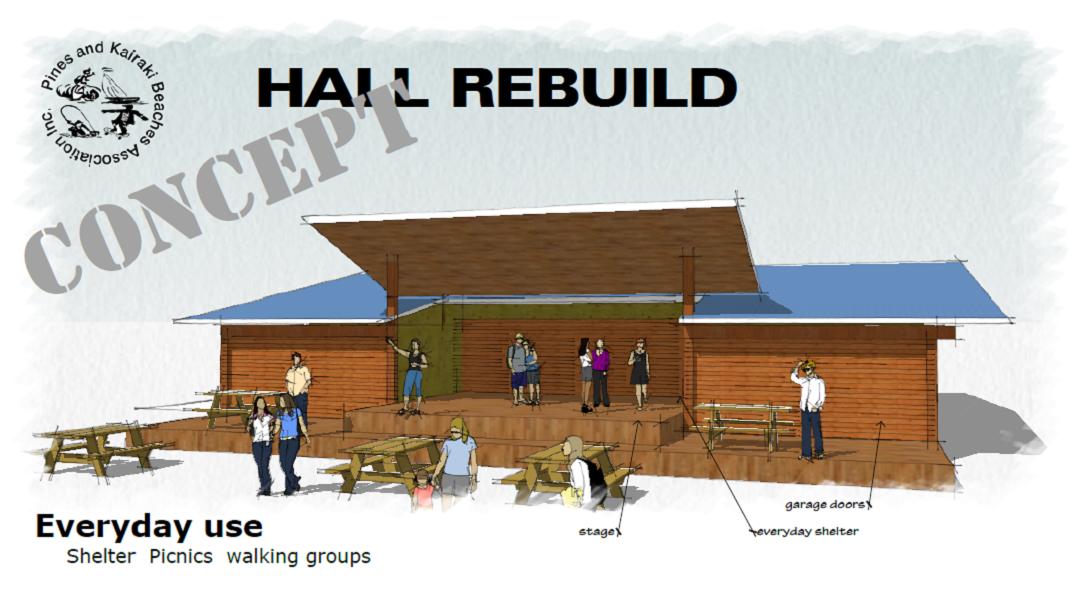 The Christchurch Earthquake Appeal Trust has granted $100 000 to go towards the rebuild of the earthquake damaged Pines Beach Hall. The consent process is currently underway to have the new hall constructed on the Pines Beach Oval on the site previously occupied by the pavilion.
The PBKA is actively sourcing funding to meet the costs of replacing the historic community hall with a modern purpose built facility that will serve the wider district well into the future at this popular beachside location. "The Christchurch Earthquake Appeal Trust funding provides a much needed boost and we are very grateful to have been granted these funds" said PBKA President Peter Midgley.
[ends]