28 June 2012
Kaiapoi Aquatic Centre to reopen with $1.1 million of help from the Christchurch Earthquake Appeal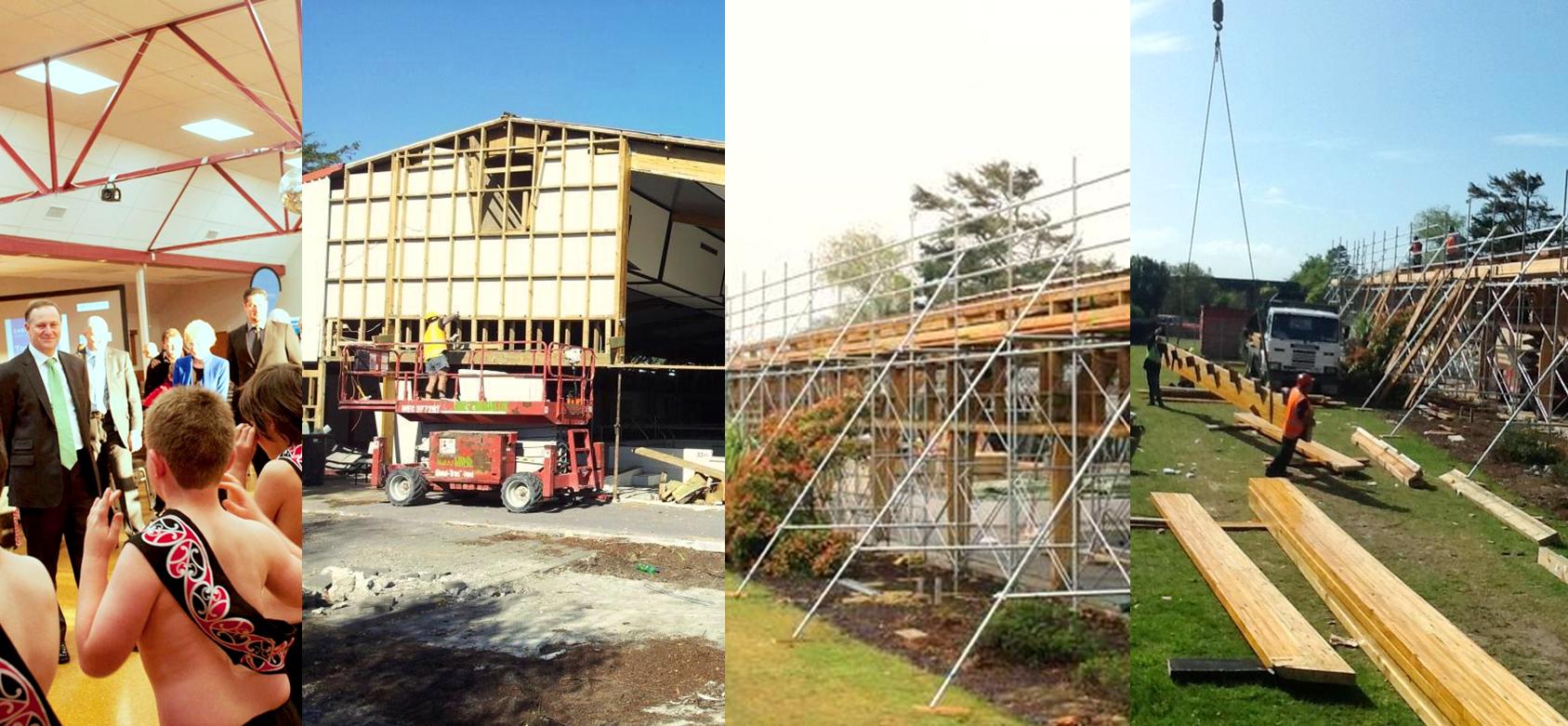 The Christchurch Earthquake Appeal Trust today granted funding to its first substantial recovery project in Kaiapoi, announcing a $1.1 million grant towards the estimated $5 million cost of repairing the Kaiapoi Aquatic Centre.
The funding, announced today at an event in Kaiapoi by Prime Minister John Key, will be welcome news to the 120,000 local residents who used the Centre's 25 metre pool and learners' pool annually until it was closed by the 22 February 2011 earthquakes.
The Appeal Trust grant includes $500,000 provided by New Zealand Community Trust and $100,000 provided by the United Kingdom Earthquake Appeal Trust. This, together with funding from the Waimakariri District Council and insurance monies, will fund a replacement roof and repair supporting structures at the Aquatic Centre, which is expected to reopen in 12-14 months.
"The damage done by the earthquakes reached far beyond the centre of Christchurch and so the Trustees are pleased to grant the first substantial Appeal funds to this Kaiapoi project. Restoring permanent facilities like public swimming pools is a small but important part of communities like Kaiapoi recovering," says Jane Huria, Chairperson of the Advisory Board to the Christchurch Earthquake Appeal Trust.
Kaiapoi Aquatic Centre is used by families and individuals in Waimakariri District and neighbouring areas. It is one of three pools in the Waimakariri District along with an indoor Dudley Park pool in Rangiora and an outdoor seasonal pool in Oxford.
Mayor of Waimakariri David Ayers says: "The announcement today and the calling for tenders are important steps towards getting this important facility for Kaiapoi and the wider Waimakariri District, up and running again. The community will be extremely grateful for both the grant and the recognition of Kaiapoi it represents. It will be great to start the rebuild of this recreational, sporting and social centre."
Kaiapoi Aquatic Centre had been used by people of all ages – from parents with infants, to 90-year old swimmers - for aquarobics, learn-to-swim, competitive coaching, masters, schools' swimming sports and water safety programmes, preschooler classes, rehabilitation and hydrotherapy and family and recreational swimming.
Groups using the Centre included: Comcare Trust (for a mental health get active programme), Waikuku Beach surf life saving club (winter training), North Canterbury Sport and Recreation Trust (Kiwi Sport swimming lessons for 29 primary schools), and Special Olympics North Canterbury.
This Appeal Trust grant has the support of the Greater Christchurch Sport and Recreation Leadership Group (comprising Sport Canterbury, Christchurch City Council and SPARC).
The Christchurch Earthquake Appeal Trust has committed funds of around $43 million to a range of projects including temporary Pools in Schoolz (in Kaiapoi, at Queenspark School, and at Linwood Ave School), replacement St John emergency equipment, a financial decision guide for red zone residents, temporary business accommodation in Rangiora and Kaiapoi, the Westpac business and community hub, replacement of musical instruments and sports equipment, and the upcoming Children's Cultural Festival for primary schools.
Photo credit: Waimakariri District Council