23 March 2012
Earthquake Appeal supports Pacific Festival for Canterbury Students

Canterbury students will once again have an opportunity to reconnect and engage with their communities, families, cultural leaders and schools at the sPACIFICally PACIFIC festival, thanks to support from the Christchurch Earthquake Appeal Trust.
The Trust has provided $25,000 funding to help the annual sPACIFICally PACIFIC festival to go ahead, after the 2011 event had to be cancelled because of the impact of the earthquake.
"It's a festival that is all about community spirit," says Trustee Dr Rod Carr.
"A key goal for the Trust is to support communities affected by the earthquake – and this is a major event on the Pacific calendar which brings Pacific communities together to celebrate their culture, community and successes. We were particularly pleased to be able to provide this support to students and their families who have suffered major disruption to their extra curricular activities, and the loss of many community spaces and churches," he said.
sPACIFICally PACIFIC began in Christchurch in 2001, and has run every year since, except for 2011.
Leali'ie'e Tufulasi Taleni, Chairperson of the Pasifika Teachers Association, says the funding from the Trust will provide some much-needed normality for students and their families.
"Many of the people who participate in this event are from the Eastern Suburbs, and have been significantly impacted by the events of 2011. This festival's vision is to reconnect and rebuild the relationship between our Pasifika community and the Education community of schools, tertiary institutions, local and central Government. It gives them a wonderful opportunity to come together to celebrate Pasifika identities, languages and cultures and rebuild our city through Pasifika education success", he says.
"It also encourages parents and schools to work together and gives the students and their families a chance to show their pride in their school," he says.
The festival kicks off this weekend with the Pasifika Education Church Service and Awards at the Samoan Congregational Christian Church and culminates with the major Polyfest Celebration at the CBS arena on 17 May. Other events include an Emerging Pasifika Leaders breakfast, Pacific Youth Rally, careers expo and Pasifika speech competitions. Over 20 schools across Canterbury and from Blenheim will perform at the Polyfest and it's expected that more than 3000 students and their families will attend.
The sPACIFICally PACIFIC team is made up of Pasifika Community volunteers, Pasifika Teachers Association and Pasifika staff members in Ministry of Education, University of Canterbury, UC Education Plus, Christchurch Polytechnic Institute of Technology, Careers New Zealand, Ministry of Pacific Island Affairs, Department of Labour, Pacific Trust Canterbury, Studylink, and Work and Income of Ministry of Social Development.
Schools taking part include: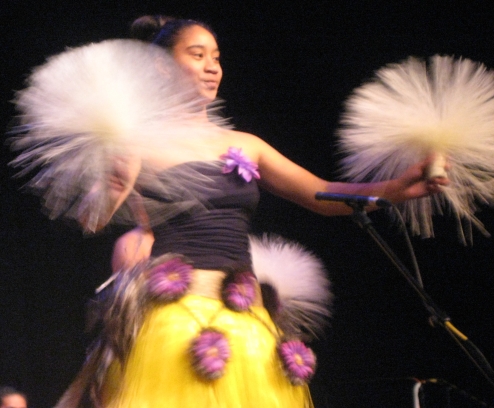 Aranui High School
Linwood College
Avonside Girls High School
Catholic Cathedral College
Marian College
Shirley Boys High School
Mairehau High School
Cashmere High School
St Thomas' of Canterbury College
Villa Maria College
Hillmorton High School
Middleton Grange School
Hornby High School
Riccarton High School
Christchurch Boys High School
Christchurch Girls High School
Burnside High School
Papanui High School
St Bedes College
Ashburton High School
Christchurch Adventist College
Marlborough Girls College
Marlborough Boys College