Economic Revitalisation
The aim of this category was to remove earthquake related barriers to Canterbury having a vibrant and sustainable economy that provides ongoing employment. The Trustees focussed on small to medium size businesses with less than 50 staff. The Trust provided support through existing organisations, which support businesses.
Projects funded
---
Quake City exhibition (Canterbury Museum Trust Board)
$250,000 to reduce the entry fee to the Quake City exhibition at 99 Cashell Mall, provided by the Canterbury Museum Trust Board. Trustees intention in funding this exhibition is to provide people with another reason to visit the Christchurch city centre, as well as helping people to remember the earthquakes and to better understand the city.
Canterbury Business Recovery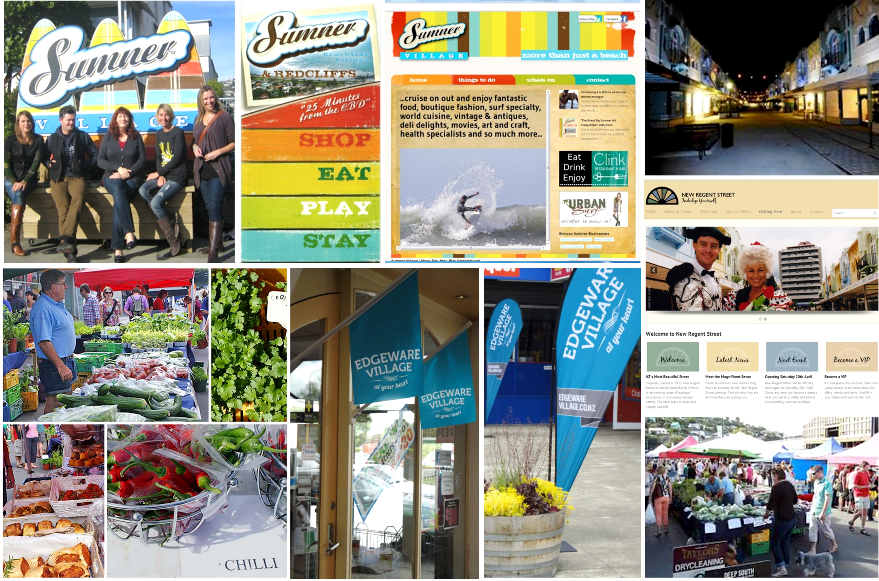 Up to $140,000 for Canterbury business recovery to help revitalise earthquake affected business precincts through community engagement, marketing and the support of community events. This funding will be distributed by Recover Canterbury, through the Canterbury Business Recovery Trust. Precincts that have been identified as being suitable for funding and which are currently working with Recover Canterbury include Sumner, Edgeware, Rangiora, Papanui, New Regent Street, Lyttelton, Kaiapoi, New Brighton and Oxford.
Edgeware Village businesses are the first to receive funding from the $140,000 grant, with a $10,000 boost from the Trust to help promote the business precinct and encourage shoppers to return to the area.
City Mall by Re:START the Heart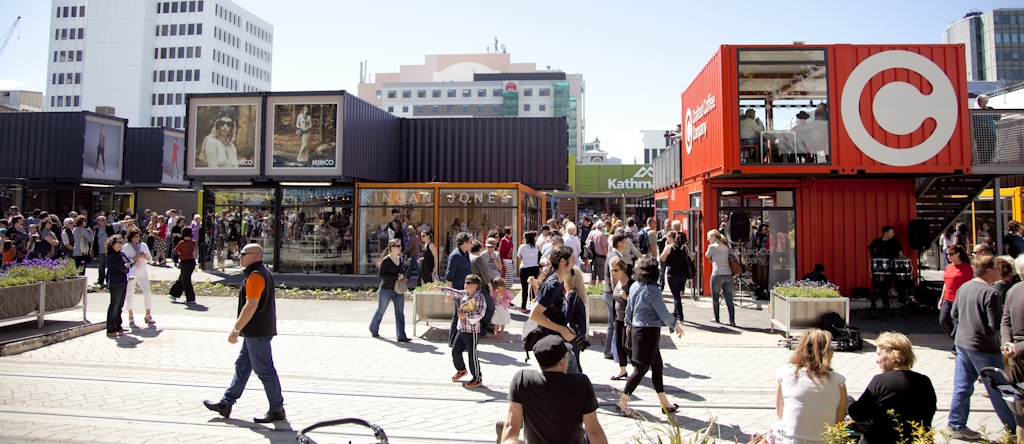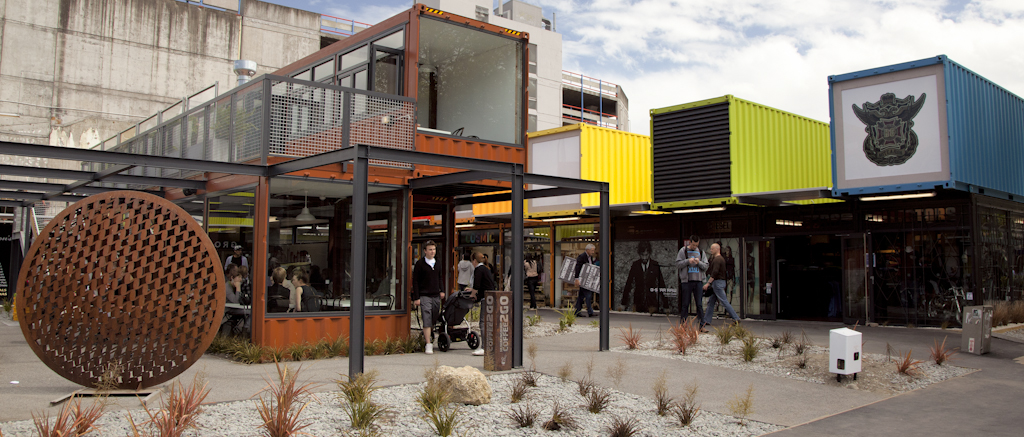 The Christchurch Earthquake Appeal Trust provided an interest-free loan of $3.36 million to the Re:START the Heart Trust to establish a retail hub in relocatable shipping containers in the centre of Christchurch. All but $781,266 was repaid.
Opening on 29 October 2011, Re:START enabled around 30 businesses – from well-known Christchurch shops such as Ballantynes, Scorpio Books and Johnson's Grocery, to coffee makers and high-end fashion retailers.
Shoppers and visitors say the hub gave them a sense of their city being reclaimed, and retailers say being part of the hub was a privilege and a much-needed boost to their confidence in the future. The containers were relocatable, so businesses can adapt and move according to the progress of the city rebuild.
Restart the Heart spokesperson, Paul Lonsdale says, "By opening for business we want to prove that the heart of the city is on its way to recovery."
The Re:Start container mall received an award for planning and urban design at the 2012 Canterbury Architecture Awards.
Support for quake-hit ethnic businesses
Funding of $120,000 was provided to the Canterbury Business Association (CBA) to provide a training and mentoring service to quake-hit ethnic businesses in Canterbury. This project will address challenges ethnic businesses are facing in returning to business after the earthquakes.
"The Trust recognised that there is additional need for ethnic business owners facing language and cultural barriers through the recovery process," says Jane Huria, chair of the Trust's Advisory Board.
Support services on offer include business clinics, seminars, language assistance and networking sessions. Assistance and coaching is also available over the phone, and clients can be connected with a coordinator who speaks their language.
So far, 71 of the businesses that have participated in the programme have been referred on to Recover Canterbury. Unprecedented resource sharing and collaboration among Japanese, Chinese, African and Kiwi business has been a positive outcome of the project.
Temporary Business Accommodation in Rangiora & Kaiapoi
$216,203 was allocated to the Waimakariri District Council towards the establishment of temporary retail hubs in Rangiora and Kaiapoi townships. The hubs opened in June 2012, with six businesses housed in temporary units in Rangiora (on the Council's front lawn) and one in Kaiapoi. The funding was also used for public amenities including lighting, walkways, walkway covers, general signage, landscaping and the reinstatement of gardens and surfaces when the temporary accommodation is removed.
With the shops open for business and trading restored, the residents can once again enjoy the bustle and interaction of a revitalised township.
Westpac Business and Community Hub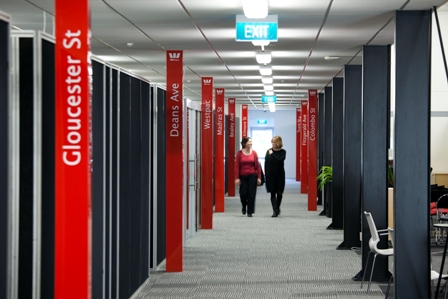 $1 million has was provided towards the Westpac Business and Community Hub (the Westpac Hub), which opened in Addington in September 2011.
"The Trustees were keen to support this project and ensure that the support services being proposed were provided free of charge and were offered to smaller non-profit groups as well as businesses," says Trustee Rod Carr. "Our contribution has ensured that 25 per cent of bookings will be available to the non-profit sector."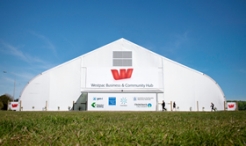 Non-profit organisations signed up included the Child Cancer Foundation and Epilepsy New Zealand.
The Hub allows organisations that were displaced to continue their day-to-day operations. Free facilities available onsite included office space, broadband, photocopying, video conferencing and a corporate lounge.