Large Permanent Projects
The aim of this portfolio was to fund large-scale permanent projects (valued at $1 million or more) to make a positive difference to greater Christchurch and the Canterbury region for 20-50 years and leave a legacy to the Appeal. Priority was given to large-scale, multi-purpose, collaborative projects that benefit the wider community, directly meet an earthquake-related need, and are invested in the future of Canterbury.
Projects funded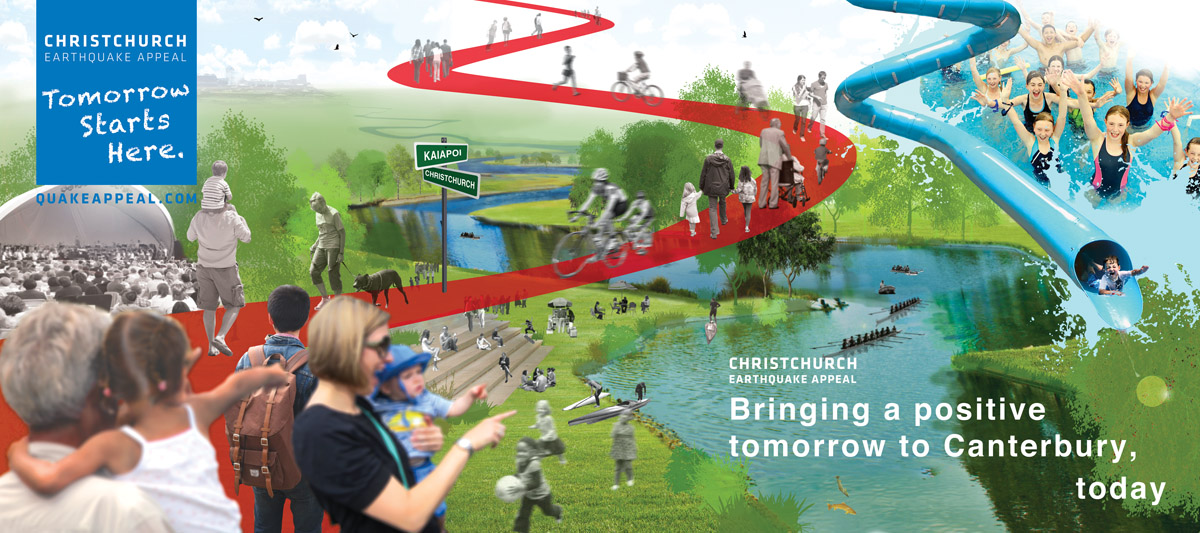 This image can be downloaded in high resolution here.


Christchurch Symphony Orchestra
$1,587,505 to help the Christchurch Symphony Orchestra establish a new rehearsal space, to replace the venue lost in the earthquakes.
"Connecting the City to the Sea"
The August 2019 approval of the Ōkātaro Avon Regeneration Plan enables CEAT to use $17.25 million of funds earmarked to support projects connecting communities along the Avon river corridor. Allocations to date are:
$13,765,500 grant to the Christchurch City Council for a landing at the Dallington stretch of the river which will provide car parking, toilet facilities and a provision for commercial activities, and replacement of footbridges at Medway and Snell Place, and a new footbridge at Aranui.
$2 million towards community-led developments in New Brighton.
Hagley Oval's new pavilion
$3 million loan towards the construction of the new pavilion at Hagley Oval, providing a new home ground for cricket and much needed community meeting spaces following the impact of the 2010 and 2011 earthquakes.
The $3 million loan was written off over five years provided the following commitments were met: the pavilion and oval are used for suitable community events and sports other than cricket and the pavilion provides free changing rooms and public toilets for summer and winter sports players using surrounding grounds. In addition a number of complimentary match tickets were made available for people adversely affected by the earthquakes, including younger cricket players and members of the wider community.
Isaac Theatre Royal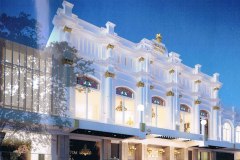 Appeal Trustees granted $3 million towards the rebuild and restoration of the Isaac Theatre Royal.
Regular shows at the 1300-seat Theatre will now include the Royal New Zealand Ballet, National Opera, Showbiz Christchurch, Christchurch Arts Festival, Christchurch Symphony Orchestra, NZSO as well as international and national major touring productions. The Theatre has hosted some of the world's greatest actors and performers, including Sir Ian McKellen, and Dame Kiri Te Kanawa. Sir Peter Jackson filmed segments of both 'Heavenly Creatures' and 'The Frighteners', films that launched his global recognition.
Kaiapoi Riverbanks
$2.3 million to the Kaiapoi Riverbanks Project to provide and repair walkways, cycle ways and other public amenities along the Kaiapoi River through Kaiapoi township.
Music Centre of Christchurch
$2.5 million towards a new Music Centre of Christchurch so it can again benefit thousands of professional, educational and community users with a 300-350 seat concert hall; two 100 seat concert spaces; arts admin spaces; teaching studios; examining and rehearsal spaces.
Water Attractions
$7.47 million for water attractions at the new Christchurch City Council Recreation and Sports Centre in the eastern suburbs. This grant includes $3.1 million generously donated by an anonymous donor who gave $5 million to the Appeal to help fund projects for children in the eastern suburbs, $500,000 kindly provided by New Zealand Community Trust and a further $20,000 kindly donated by SC Johnson & Son PTY Ltd. Trustees hope that the Appeal Trust funding can make the aquatic facility great fun with a lot more to offer people and by providing confirmation at this early stage Council can include water attractions in the overall design of the centre.